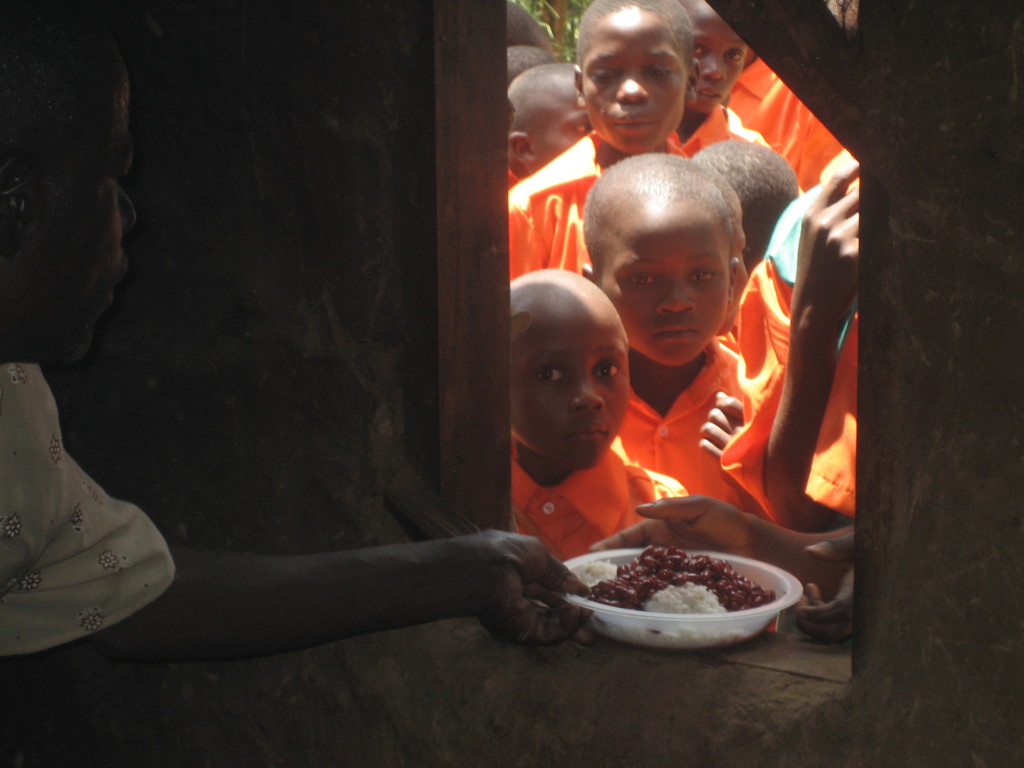 One can not learn on an empty stomach.
A lot of children in Kenya go to school without any meal. Save Children of Hope has put in place a feeding programme. We serve the children a warm meal at lunchtime which consists of:
maize and beans twice a week
rice and beans twice a week
and Kenyan local dish (Ugali) and vegetables once a week.
We supply all cooking material and equipment that is necessary to prepare the meal. This one meal in a day enables the children to attend classes regularly. For the orphans it makes a big difference to go back home with the knowledge to have had at least one warm meal.